Story of the 3 Peninsula Whisky bottles
Hi Maltheads,
ich dachte, es ist mal an der Zeit zwecks der aktuellen Peninsula Whisky Veröffentlichung über die Geschichte der bis dato heute 3 erschienenen Flaschen zu erzählen.
(I thought it's time to tell the story of the 3 bottles of Peninsula Whisky that have been released so far for the current Peninsula Whisky release.)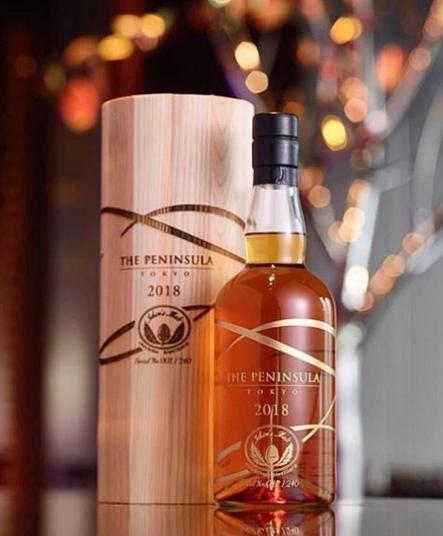 Wir schreiben das Jahr 2007 als das renomierte First Class Hotel The Peninsula in Tokyo auf die Idee kommt eine eigene exklusive Abfüllung nur für seine Hotelgäste anzubieten. (We are writing the year 2007 when the renowned First Class Hotel The Peninsula in Tokyo came up with the idea to offer its own exclusive bottling only for its hotel guests.)
Man wird sich mit Suntory einig und bekommt eine Abfüllung aus der edlen Yamazaki "The Owners Cask" Serie von 1984. (They agree with Suntory and get a bottle from the noble Yamazaki "The Owners Cask" series from 1984.)
23 Jahre reifte der Single Malt in einem Sherry Fass mit einer Auflage von nur 314 Flaschen und einem Alkoholgehalt von 62,0% Vol. (The single malt matured for 23 years in a sherry barrel with a circulation of only 314 bottles and an alcohol content of 62.0% vol.)
Sieben Jahre später wird diese Erfolgsgeschichte wiederholt nur dieses mal wird es ein Blend der aus den einzelen Whiskys der Suntory Destillerien Familie stammt.
Suntory Chef Blender selbst vermählt die edlen Tropfen aus Yamazaki, Hakushu und Chita Destillerien die allesamt in Sherry Fässern herangereift sind.
Der exklusive Suntory Peninsula 2014 hat einen Alkoholgehalt von 43 Vol. %.
Abgefüllt wurde er in 700 ml Flaschen mit einer Auflage von 450 Flaschen.
(Seven years later this success story will be repeated only this time it will be a blend from the individual whiskies of the Suntory distillery family. Suntory Chef Blender himself marries the noble drops from Yamazaki, Hakushu and Chita distilleries, all matured in sherry barrels.
The exclusive Suntory Peninsula 2014 has an alcohol content of 43% by volume.
It was bottled in 700 ml bottles with a circulation of 450 bottles)
Und  jetzt ist eine weitere  limitierte Auflage "The Peninsula Tokyo Ichiro Malt Whisky 2018" erschienen, eine von nur 240 Flaschen, die nur exklusiv im Hotel verkauft werden. Dieses goldene Elixier kommt aber dieses Mal aus der Chichibu-Destillerie und nur 7 Flaschen werden in einer originalen, gravierten Whisky-Box geliefert.
Weitere Angaben zu der Flasche fehlen mir leider zu dem Zeitpunkt der Veröffentlichung dieses Blogs.

(And now another limited edition "The Peninsula Tokyo Ichiro Malt Whisky 2018" has been released, one of only 240 bottles sold exclusively at the hotel. But this time this golden elixir comes from the Chichibu distillery and only 7 bottles come in an original engraved whisky box.
Further information about the bottle is missing at the time of publishing this blog.)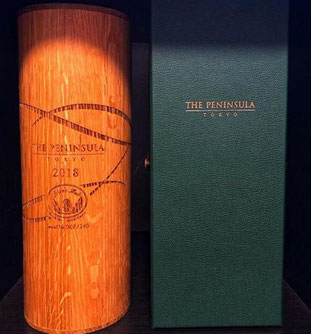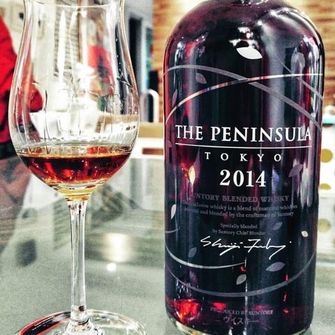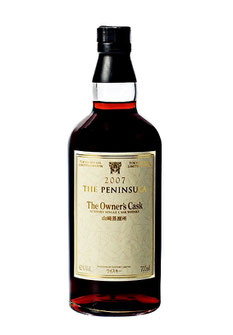 Ich glaube wir werden in den nächsten Jahren wieder eine Peninsula Whisky Veröffentlichung zum geniessen bekommen und ich für meinen Teil werde euch immer mit aktuellen News von Japanischen Whiskys auf dem laufenden halten.
(I think we will get another Peninsula Whisky release to enjoy in the next years and I for my part will always keep you up to date with the latest news from Japanese whiskies.)
In diesem Sinne 
Kanpai
Yabejojo
Ich bedanke mich bei allen, deren Fotos ich für diesen Blog verwendet habe.
(I would like to thank everyone whose photos I used for this blog.)