Hi Maltheads,
bei der heutigen Flasche handelt es sich um einen Blended Malt der von zwei geschlossenen japanischen Destillerien besteht. Sie war so sehr gefragt das daraus sogar eine kleine Miniserie von 3 verschiedenen Flaschen entstanden ist.
today's bottle is a blended malt consisting of two closed Japanese distilleries. It was so much in demand that it even became a small mini-series of 3 different bottles.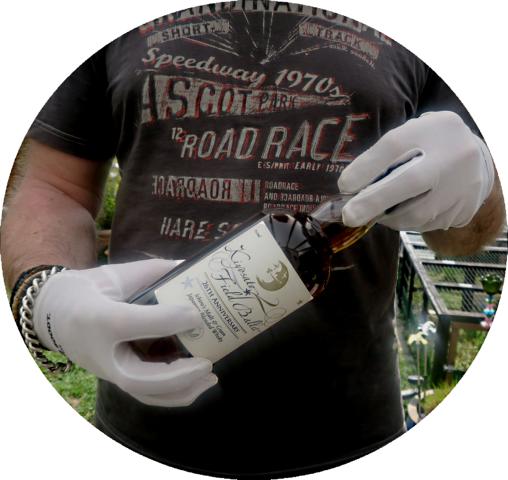 Es handelt sich bei dieser speziellen Vermählung um einen 25- jährigen Hanyu Malt Whisky aus dem Jahre 1990 und einem 33-jährigen Kawasaki Single Grain Whisky aus dem Jahr 1982.
This special marriage is a 25 year old Hanyu Malt Whisky from 1990 and a 33 year old Kawasaki Single Grain Whisky from 1982.
Diese Abfüllung wurde speziell anlässlich des 26. Jahrestages des Kiyosato Field Ballet mit nur 700 Flaschen weltweit hergestellt.
This bottling was specially produced for the 26th anniversary of the Kiyosato Field Ballet with only 700 bottles worldwide.
Das Kiyosato Field Ballet, das im Moegi no Mura in Takane Town stattfindet, ist eine Attraktion von charakteristischer Farbe für eine Sommernacht.
The Kiyosato Field Ballet, which takes place at Moegi no Mura in Takane Town, is an attraction of characteristic colour for a summer night.
Neben der Aufführung vieler bekannter klassischer Ballette wie "Schwanensee" und "Giselle" vor einer Waldkulisse war das kreative Ballett "Himmelsgedicht" am südlichen Fuße des Yatsugatake das erste Ballett, das von der Agentur für kulturelle Angelegenheiten mit dem Großen Preis des National Arts Festival ausgezeichnet wurde.
In addition to performing many famous classical ballets such as "Swan Lake" and "Giselle" in front of a forest backdrop, the creative ballet "Sky Poem" at the southern foot of the Yatsugatake was the first ballet to be awarded the National Arts Festival Grand Prize by the Agency for Cultural Affairs.
Und zur 26 jährigen Jubiläum im Jahre 2015 kamen die Veranstalter auf die Idee dieses Fest mit einem besonderen Whisky zu erinnern. Da die Veröffentlichung ein großer Erfolg war, wurde diese Tradition im Jahre 2016 und 2017 wiederholt.
And for the 26th anniversary in 2015, the organizers came up with the idea of remembering this festival with a special whisky. Since the release was a great success, this tradition was repeated in 2016 and 2017.
Aber zurück zu den Key Facts der Hanyu Kiyosato Field Ballet 26 Anniversary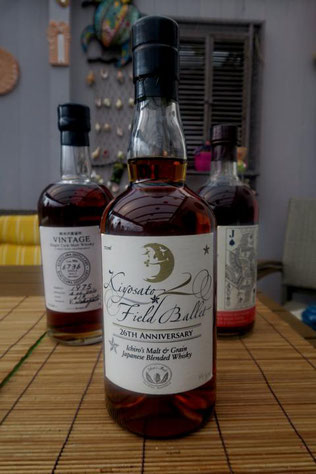 Distillery: Hanyu / Kawasaki
Categorie: Blended Malt
Bottling Serie: Kiyosato Field Ballet
Vintage: 1982/1990
Bottled: 2015
Bottlling for: Kiyosato Field Ballet
26th Anniversary
Number of Bottles: 700 Bottles
Cask-Typ: ?
Cask-Number: #-----
Uncolored: Yes
Non-chillfiltered: Yes
Alkoholgehalt: 48,0  % Vol.
Inhalt: 0,7 Liter
Herkunft: Japan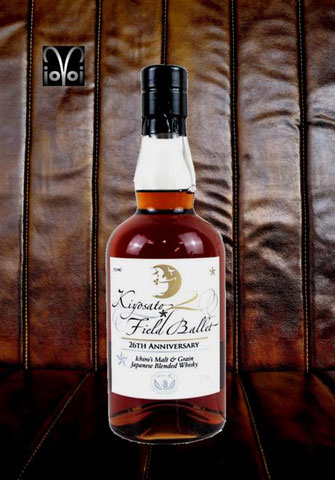 Tasting Notes / Verkostungsnotiz:
Bouquet:  Erdig, Süßholz, Melasse, fruchtige Noten von gut gealtertem Rum, Leder, Tabak, . Wenn man eine Nase glatt nennen kann, ist das glatt.
Gaumen: Auch hier ist der langgelagerte Rum weit verbreitet, aber nicht überwältigend. Karamellisierter Orangensaft, Tabak, Leder, Kräutermischung, Ingwerwärme, Salz, ausgewogen, interessant, lecker und ohne jegliche Ecken und Kanten.
Finish: Leder, Tabak, Teer, Kiefer, Melasse und Kokosnuss.
Fazit: Ich habe eine Reihe von Ichiros Malz- und Getreidefüllungen probiert, und diese hier ist eine Besonderheit! Nicht billig, aber dies ist ein sehr empfehlenswerter Whisky und besser als die meisten Ichiro's Card Series, die ich probiert habe.
Bouquet: earthy, liquorice, molasses, fruity notes of well aged rum, leather, tobacco, . If you can call a nose smooth, it's smooth.
Palate: Here, too, the long aged rum is widespread, but not overwhelming. Caramelized orange juice, tobacco, leather, herb mixture, ginger warmth, salt, balanced, interesting, tasty and without any corners or edges.
Finish: leather, tobacco, tar, pine, molasses and coconut.
Conclusion: I have tried a number of Ichiro's malt and grain fillings, and this one is special! Not cheap, but this is a very recommendable whisky and better than most of the Ichiro's Card Series I've tried.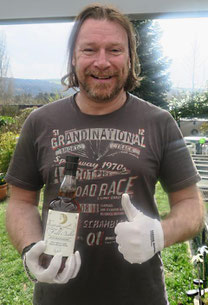 So, das war es mal wieder von mir und ich werde in den nächsten Tagen über die kleine Mini Serie einen kompletten Bericht schreiben.
So, that was it again from me and I will write in the next days about the small mini series a complete report.
 Den nächsten White Glove Blog gibt es wieder in einer Woche.
The next White Glove Blog will be available in a week.
In diesem Sinne / With this in mind
Kanpai
Yabejojo