.....what did the Japanese artist Yoshitoshi, who lived and worked in the middle of the 19th century, do
with a special line of whiskey. All labels feature Yukiyo-e artwork from Yoshitoshi's New Forms of 36 Ghosts and thus he was the inspiration for the Ghost Labels on the whisky bottles, the Ghost Whisky series created by Stefan van Eycken.
.....was hat der japanische Künstler Yoshitoshi der in der Mitte des 19. Jahrhundert gewirkt und gelebt hat
mit eine speziellen Whiskyserie zu tun. Auf allen Etiketten sind Yukiyo-e-Artworks aus Yoshitoshis New Forms of 36 Ghosts abgebildet und dadurch  er war der Vorlagengeber der Ghost Labels auf den Whiskyflaschen, die von Stefan van Eycken ins Leben gerufenen Ghost Whisky Serie.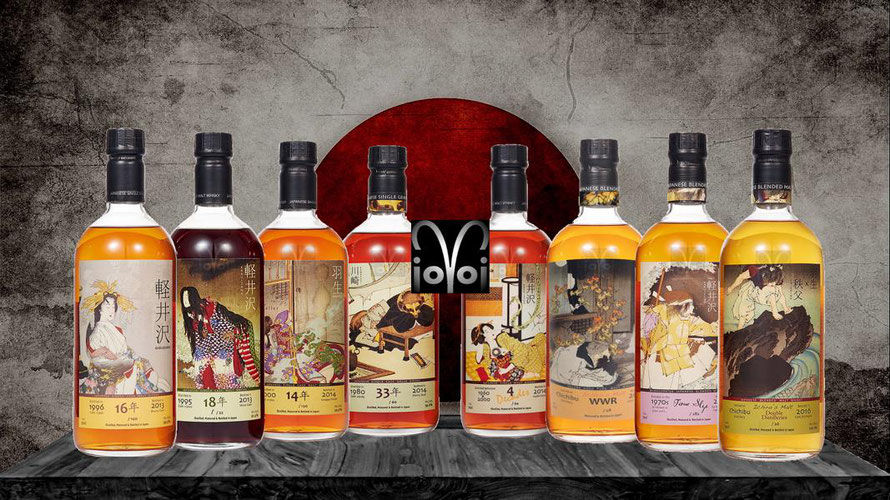 While I am writing these lines, Ghost No.14 has just been released. But since the artist Yoshitoshi has created 36 of these Ghost labels in an elaborate, technically challenging woodblock print, we can still look forward to some exciting whisky releases.
Während ich diese Zeilen schreibe ist gerade die Ghost No.14 erschienen. Da der Künstler Yoshitoshi aber 36 dieser Ghost Labels im aufwendigen, technisch ansruchsvollen Holzschnitt gefertigt hat, können wir uns ja noch auf einige spannende Whisky Veröffentlichungen  erfreuen.
 And the initiator of the Ghost series, Mr. van Eycken is no stranger to the whisky scene, he is/was chief editor of the Japanese whisky website Nonjatta, writes for the online whisky magazine, but with his book Whisky Rising (2017) he has set a milestone in the newer whisky scene.
Japanese whisky development, which probably everyone who is interested in Japanese whisky
as a reference book.
Und der Initiator der Ghost Serie, Mr. van Eycken ist in der Whiskyszene auch kein  Unbekannter, Er ist/war Chef-Redakteur bei der japanischen Whisky Website Nonjatta, schreibt für das Online - Whisky Magazine , aber spätestens mit seinem Buch Whisky Rising (2017) hat er einen Meilenstein der neueren
japanischen Whiskyentwicklung dokumentiert, die wohl jeder, der sich japanischen Whisky interessiert
als Nachschlagewerk nutzt.
He himself describes in his book that there are some aspects that make this series special. First of all it would show the fast side of Japanese whisky history.  But at the same time it would also show the versatility that in one way or another makes all these releases something unusual or unique.
Er selbst beschreibt in seinem Buch das es einige Aspekte gibt, die diese Serie zu etwas Besonderem macht. Zunächst einmal würde  sie die schnelle Seite der japanischen Whisky-Geschichte zeigen.  Gleichzeitig aber auch die Vielseitigkeit die auf die eine oder andere Weise alle diese Veröffentlichungen zu etwas ungewöhnlichen  oder einzigartigen machen.  
---
Ghost Series No.2
Karuizawa Cask #5022
---
Distillery: Karuizawa

Categorie: Single Cask Whisky

Series: The Ghost Series No.2

Vintage: 1995
Bottled: 2013
Bottled for: Nonjatta

Cask-Typ: Red Wine Cask

Cask-Nummer: #5022

Number of Bottles: 22 Bottles
Uncolored: Yes
Non-Chillfiltered : Yes
Strength: 61,9% Vol.
Size: 700 ml
Origin: Japan
Original excerpt from Whisky Rising:
The second release was another Karuizawa but one mature in a cask that used to contain Japanese red wine. Only 20 such casks were ever filled in the history of the distillery, all in 1995, and #5022 was the last one to be bottled and also the oldest.

Die zweite Veröffentlichung war ein weiterer Karuizawa, aber einer, der in einem Fass reifte, das

früher japanischen Rotwein enthielt. Nur 20 solcher Fässer wurden jemals in der Geschichte der Destillerie gefüllt, alle 1995, und #5022 war das letzte, das abgefüllt wurde, und auch das älteste.
Tastingnotes:
On the nose, you've got raspberries, brambles, blood orange jam, dried apricots, dried leaves, antique furniture – then, after a while, candied lime peel, Brookside Dark Chocolate Acai with Blueberry, red miso, old leather-bound books, cigar boxes but also lychee liqueur and hints of manuka honey, mint, eucalyptus and fennel.
Just gorgeous – a whisky with so many tiny aromatic surprises in its folds.
On the palate, loads of berries again, very thick and concentrated, like jam, with propolis throat candy, liquorice allsorts, spice cake ('peperkoek') and rooibos tea added to the mix.
Then, an explosion of fresh citrus mid-palate (sudachi most prominently, also a bit of lemon and grapefruit) with strawberry sauce in the background.
On the back of all that, spices (cloves, aniseed, nutmeg) and then a lovely, subtly bitter transition (kale-apple juice, endives) to the finish, where you get a sweetness so delicate yet intense (strawberry macarons and Turkish delights) it breaks your heart to feel it fade.
But in the afterglow, you get these little reminders of what the nose and palate have spoken to you about… This is the whisky equivalent of 'One Thousand and One Nights'.
Notes from nonjatta.blogspot.com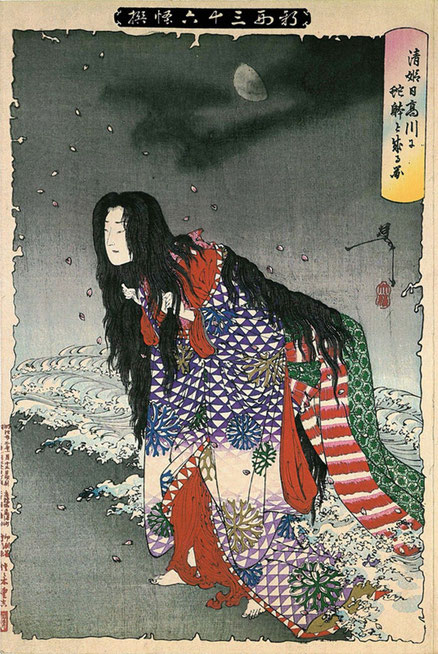 Verkostungsnotizen:
In der Nase hat man Himbeeren, Brombeeren, Blutorangenkonfitüre, getrocknete Aprikosen, getrocknete Blätter, antike Möbel - dann, nach einer Weile, kandierte Limettenschale, Brookside Dark Chocolate Acai mit Heidelbeere, rotes Miso, alte ledergebundene Bücher, Zigarrenkisten, aber auch Litschi-Likör und Anklänge von Manuka-Honig, Minze, Eukalyptus und Fenchel.

Einfach herrlich - ein Whisky mit so vielen kleinen aromatischen Überraschungen in seinen Falten.
Am Gaumen wieder jede Menge Beeren, sehr dick und konzentriert, wie Marmelade, mit Propolis-Kehlkopfkandis, Lakritz-Allsorten, Gewürzkuchen ("Peperkoek") und Rooibos-Tee als Beigabe.

Dann eine Explosion von frischen Zitrusfrüchten in der Mitte der Gaumenfreude (vor allem Sudachi, auch etwas Zitrone und Grapefruit) mit Erdbeersauce im Hintergrund.

Im Hintergrund Gewürze (Nelken, Anis, Muskatnuss) und dann ein schöner, leicht bitterer Übergang (Kali-Apfelsaft, Endivien) bis zum Ende, wo man eine Süße erhält, die so delikat und doch intensiv ist (Erdbeermakronen und türkische Köstlichkeiten), dass es einem das Herz bricht, wenn man spürt, wie sie verblasst.
Aber im Nachhall bekommt man diese kleinen Erinnerungen an das, worüber Nase und Gaumen zu einem gesprochen haben... Das ist das Whiskyäquivalent zu 'Tausendundeine Nacht'.