---
The Ghost Series - The Bottle Story Part 5 of 14
---
.....what did the Japanese artist Yoshitoshi, who lived and worked in the middle of the 19th century, do
with a special line of whiskey. All labels feature Yukiyo-e artwork from Yoshitoshi's New Forms of 36 Ghosts and thus he was the inspiration for the Ghost Labels on the whisky bottles, the Ghost Whisky series created by Stefan van Eycken.
.....was hat der japanische Künstler Yoshitoshi der in der Mitte des 19. Jahrhundert gewirkt und gelebt hat
mit eine speziellen Whiskyserie zu tun. Auf allen Etiketten sind Yukiyo-e-Artworks aus Yoshitoshis New Forms of 36 Ghosts abgebildet und dadurch  er war der Vorlagengeber der Ghost Labels auf den Whiskyflaschen, die von Stefan van Eycken ins Leben gerufenen Ghost Whisky Serie.
While I am writing these lines, Ghost No.14 has just been released. But since the artist Yoshitoshi has created 36 of these Ghost labels in an elaborate, technically challenging woodblock print, we can still look forward to some exciting whisky releases.
Während ich diese Zeilen schreibe ist gerade die Ghost No.14 erschienen. Da der Künstler Yoshitoshi aber 36 dieser Ghost Labels im aufwendigen, technisch ansruchsvollen Holzschnitt gefertigt hat, können wir uns ja noch auf einige spannende Whisky Veröffentlichungen  erfreuen.
And the initiator of the Ghost series, Mr. van Eycken is no stranger to the whisky scene, he is/was chief editor of the Japanese whisky website Nonjatta, writes for the online whisky magazine, but with his book Whisky Rising (2017) he has set a milestone in the newer whisky scene.
Japanese whisky development, which probably everyone who is interested in Japanese whisky
as a reference book.
Und der Initiator der Ghost Serie, Mr. van Eycken ist in der Whiskyszene auch kein  Unbekannter, Er ist/war Chef-Redakteur bei der japanischen Whisky Website Nonjatta, schreibt für das Online - Whisky Magazine , aber spätestens mit seinem Buch Whisky Rising (2017) hat er einen Meilenstein der neueren
japanischen Whiskyentwicklung dokumentiert, die wohl jeder, der sich japanischen Whisky interessiert
als Nachschlagewerk nutzt.
He himself describes in his book that there are some aspects that make this series special. First of all it would show the fast side of Japanese whisky history.  But at the same time it would also show the versatility that in one way or another makes all these releases something unusual or unique.
Er selbst beschreibt in seinem Buch das es einige Aspekte gibt, die diese Serie zu etwas Besonderem macht. Zunächst einmal würde  sie die schnelle Seite der japanischen Whisky-Geschichte zeigen.  Gleichzeitig aber auch die Vielseitigkeit die auf die eine oder andere Weise alle diese Veröffentlichungen zu etwas ungewöhnlichen  oder einzigartigen machen.  
---
Ghost Series No.5
Karuizawa 4 Decades Cask #4556
Distillery: Karuizawa

Categorie: Single Malt

Series: The Ghost Series No.5

Vintage: 1960 - 2000 - 4 Decades

Bottled: 2014
Bottled for: Spirit of small change/Nonjatta

Cask-Typ: Sherry Butt

Cask-Nummer: #4556 marrying cask

Number of Bottles: 24 Bottles
Uncolored: Yes
Non-Chillfiltered : Yes
Strength: 61,8% Vol.
Size: 700 ml
Origin: Japan
The fifth is a single malt from 4 decades of married Karuizawa distilling craft

Das fünfte ist ein Single Malt aus 4 Jahrzehnten vermählte Karuizawa Destilierhandwerk

Instead of tasting notes this Karuizawa malt from 4 decades, the small interesting story of the emergence of the extraordinary marriage:
Inspired by the photographic technique of 'timestacking', a careful vatting was made of malt distilled over a period of 4 decades. The 5th Ghost contains malt from every decade of production, from 1960 right through to 2000, with a generous portion of whisky from the early 80s, the distillery's 'Golden Time', thrown in the mix. It is, in other words, the history of Karuizawa distillery merged into a single dram… time collapsed into a single experience. The vatting was returned to wood for marrying – for the Karuizawa Marriage , we used cask #4556 (which used to contain a Karuizawa from the 1980 vintage bottled by La Maison du Whisky as 'Pourquoi faut-il?') – and the result is nothing short of sublime.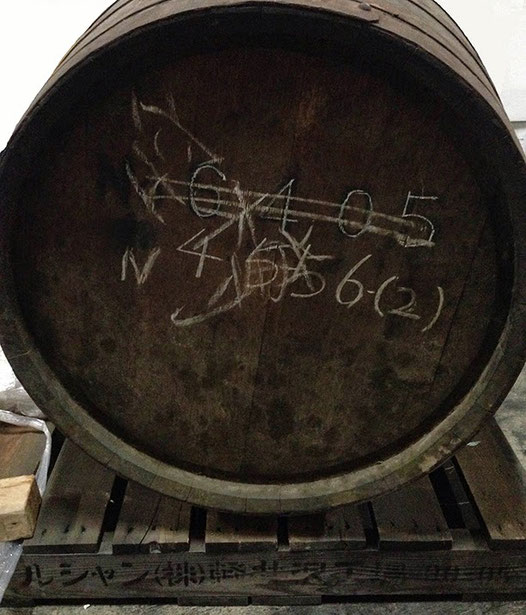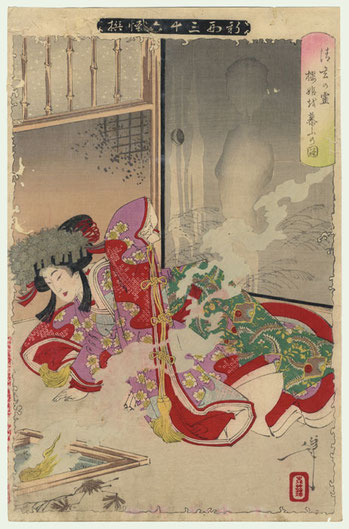 Anstelle von Tasting Notes dieses Karuizawa Malt aus 4 Jahrzehnte, die kleine interessante Geschichte der Entstehung der außergewöhnlichen Vermählung:
Inspiriert durch die fotografische Technik des "Timestacking" wurde ein sorgfältiger Bottich aus Malz hergestellt, der über einen Zeitraum von 4 Jahrzehnten destilliert wurde. The 5th Ghost enthält Malz aus jedem Jahrzehnt der Produktion, von 1960 bis zum Jahr 2000, mit einem großzügigen Anteil Whisky aus den frühen 80er Jahren, dem "Golden Time" der Destillerie, der in die Mischung eingearbeitet wurde. Mit anderen Worten, die Geschichte der Karuizawa-Destillerie verschmolz zu einem einzigen Dram... die Zeit brach zu einer einzigen Erfahrung zusammen. Für die Karuizawa-Hochzeit benutzten wir das Fass Nr. 4556 (das einen Karuizawa aus dem Jahrgang 1980 enthielt, der von La Maison du Whisky als "Pourquoi faut-il?" abgefüllt wurde) - und das Ergebnis ist geradezu erhaben.