---
The Ghost Series - The Bottle Story - Part 8 of 14
---
.....what did the Japanese artist Yoshitoshi, who lived and worked in the middle of the 19th century, do
with a special line of whiskey. All labels feature Yukiyo-e artwork from Yoshitoshi's New Forms of 36 Ghosts and thus he was the inspiration for the Ghost Labels on the whisky bottles, the Ghost Whisky series created by Stefan van Eycken.
.....was hat der japanische Künstler Yoshitoshi der in der Mitte des 19. Jahrhundert gewirkt und gelebt hat
mit eine speziellen Whiskyserie zu tun. Auf allen Etiketten sind Yukiyo-e-Artworks aus Yoshitoshis New Forms of 36 Ghosts abgebildet und dadurch  er war der Vorlagengeber der Ghost Labels auf den Whiskyflaschen, die von Stefan van Eycken ins Leben gerufenen Ghost Whisky Serie.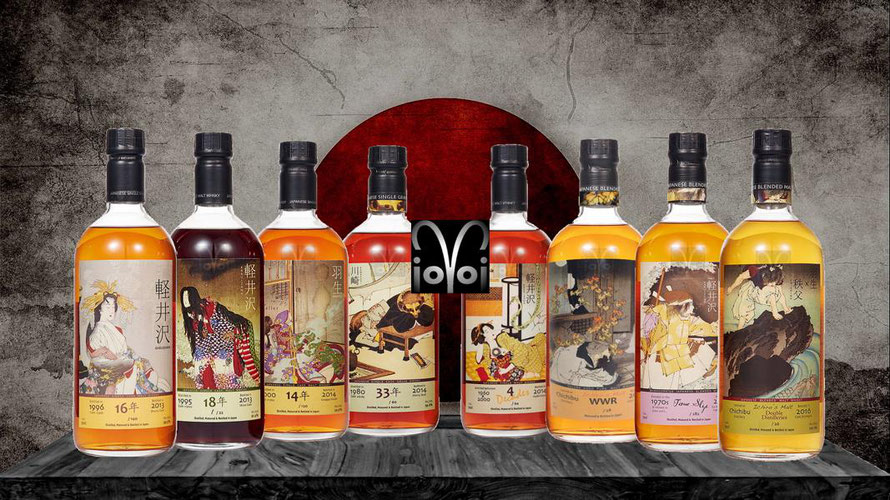 While I am writing these lines, Ghost No.14 has just been released. But since the artist Yoshitoshi has created 36 of these Ghost labels in an elaborate, technically challenging woodblock print, we can still look forward to some exciting whisky releases.
Während ich diese Zeilen schreibe ist gerade die Ghost No.14 erschienen. Da der Künstler Yoshitoshi aber 36 dieser Ghost Labels im aufwendigen, technisch ansruchsvollen Holzschnitt gefertigt hat, können wir uns ja noch auf einige spannende Whisky Veröffentlichungen  erfreuen.
And the initiator of the Ghost series, Mr. van Eycken is no stranger to the whisky scene, he is/was chief editor of the Japanese whisky website Nonjatta, writes for the online whisky magazine, but with his book Whisky Rising (2017) he has set a milestone in the newer whisky scene.
Japanese whisky development, which probably everyone who is interested in Japanese whisky
as a reference book.
Und der Initiator der Ghost Serie, Mr. van Eycken ist in der Whiskyszene auch kein  Unbekannter, Er ist/war Chef-Redakteur bei der japanischen Whisky Website Nonjatta, schreibt für das Online - Whisky Magazine , aber spätestens mit seinem Buch Whisky Rising (2017) hat er einen Meilenstein der neueren
japanischen Whiskyentwicklung dokumentiert, die wohl jeder, der sich japanischen Whisky interessiert
als Nachschlagewerk nutzt.
He himself describes in his book that there are some aspects that make this series special. First of all it would show the fast side of Japanese whisky history.  But at the same time it would also show the versatility that in one way or another makes all these releases something unusual or unique.
Er selbst beschreibt in seinem Buch das es einige Aspekte gibt, die diese Serie zu etwas Besonderem macht. Zunächst einmal würde  sie die schnelle Seite der japanischen Whisky-Geschichte zeigen.  Gleichzeitig aber auch die Vielseitigkeit die auf die eine oder andere Weise alle diese Veröffentlichungen zu etwas ungewöhnlichen  oder einzigartigen machen.  
---
Ghost Series No.8
Hanyu x Chichibu-Double Distilleries
---
Distillery: Chichibu

Categorie: Double Distilleries Cask Strength

                    Hanyu & Chichibu vatted Malt
Series: The Ghost Series No.8

Vintage: ****

Bottled: 2016
Bottled for: Nonjatta/ Spirits for Small Change
Cask-Typ:

Cask-Nummer: #****

Number of Bottles: 26 Bottles
Uncolored: Yes
Non-Chillfiltered : Yes
Strength: 60,1% Vol.
Size: 700 ml
Origin: Japan
The eighth one is a cask-strength version of Ichiro's Double Distilleries, Hanyu Malt and younger Chichibu Malt.
Die achte Abfüllung ist eine Fassstärke Version aus Ichiro's Double Distillers, Hanyu Malt und einen jüngeren Chichibu Malt

The eighth release of the Ghost series was the first charity bottling for a good cause. It was a special vatted malt of Hanyu- and Chichibu created by Ichiro Akuto and filled in cask strength to 26 bottles.  
Two bottles were drunk at the charity event, one bottle was raffled, and three bottles were auctioned off live at the event. The price per bottle at the event was about 3200 €. The remaining 20 bottles were all sold at the same price. It was a lot of money, but all the proceeds from the sale of this bottle went to children's charities in Japan.

Die achte Veöffentlichung der Ghost Serie war die erste Charity Abfüllung für einen guten Zweck. Es handelte sich um einen spezielle vatted Malt aus Hanyu- und Chichibu die von Ichiro Akuto geschaffen und in Fassstärke zu 26 Flaschen abgefüllt wurden.  
Zwei Flaschen wurden bei der Wohltätigkeitsveranstaltung getrunken, eine Flasche wurde verlost, und drei Flaschen wurden live bei der Veranstaltung versteigert. Der Preis pro Flasche bei der Veranstaltung belief sich auf ca. 3200 €. Die restlichen 20 Flaschen wurden alle zum gleichen Preis  verkauft. Es war eine Menge Geld, aber der gesamte Erlös aus dem Verkauf dieser Flasche ging an Kinderhilfswerke in Japan.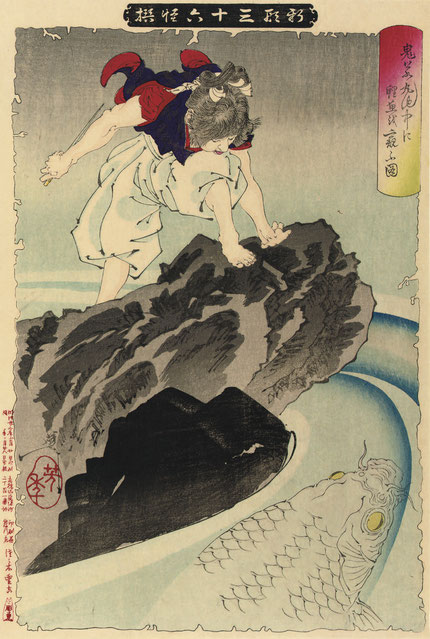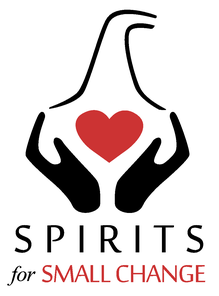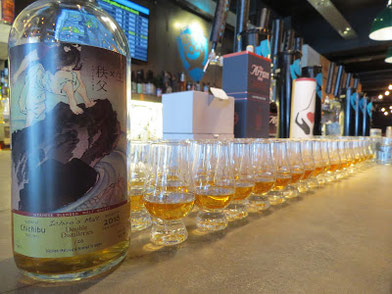 Charity Photo by Nonjatta.blogspot.com
"Spirits for Small Change" is a bi-annual charity event featuring whisky and other spirits, held in Tokyo with all proceeds donated to local charities.
" Spirit for Small Change" ist eine halbjährliche Wohltätigkeitsveranstaltung mit Whisky und anderen Spirituosen, die in Tokio stattfindet und bei der alle Erlöse an lokale Wohltätigkeitsorganisationen gespendet werden.