---
Yoichi Distillery
---
"The harsh and rich nature in the north satisfying everything needed for whisky making".
Masataka Taketsuru, the first Japanese who mastered whisky making in Scotland, valued the climate and natural features of the north.
Yoichi, the place chosen by Masataka was close to the sea, surrounded by mountains on three sides and in many ways similar to Highland in Scotland.
A cold climate with an appropriate humidity, crisp clean air and fresh water - everything necessary for his ideal whisky was available.
The proximity to the sea is one of the distinctive features of Yoichi.
The sea breeze gives a briny hint to the whisky during the maturation.
"Die raue und reiche Natur im Norden befriedigt alles, was für die Whiskyherstellung benötigt wird".
Masataka Taketsuru, der erste Japaner, der die Whiskyherstellung in Schottland beherrschte, schätzte das Klima und die natürlichen Gegebenheiten des Nordens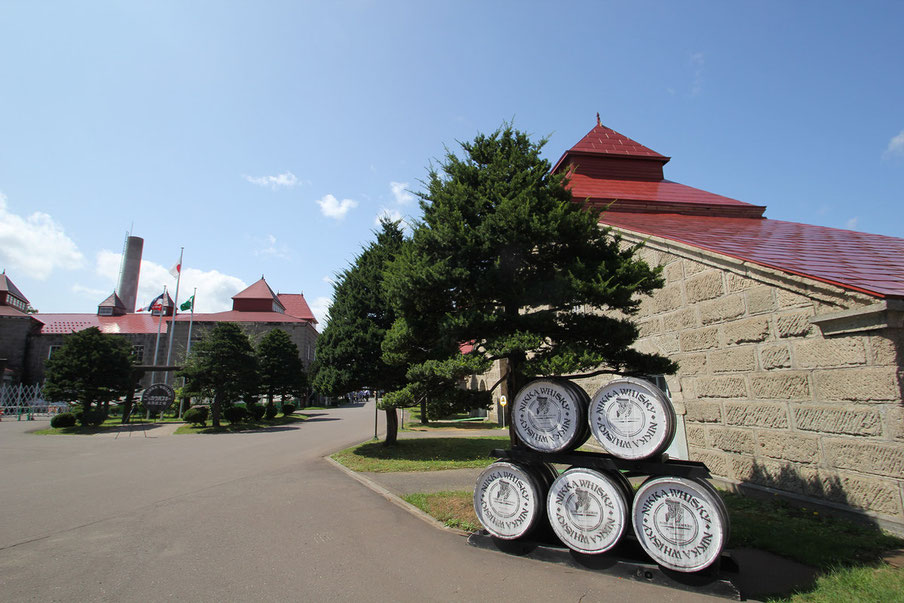 Yoichi, der von Masataka gewählte Ort, lag nahe am Meer, war auf drei Seiten von Bergen umgeben und in vielerlei Hinsicht dem Hochland in Schottland ähnlich.
Ein kaltes Klima mit einer angemessenen Luftfeuchtigkeit, frischer, sauberer Luft und frischem Wasser - alles, was für seinen idealen Whisky notwendig war, war vorhanden.
Die Nähe zum Meer ist eines der charakteristischen Merkmale von Yoichi.
Die Meeresbrise verleiht dem Whisky während der Reifung einen salzigen Hauch.