---
Chichibu / Ichiro's Malt - Vintage 2008
Chichibu 2008 - #207 / Majyo
---
Distillery: Chichibu
Categorie: Ichiro's Malt

Series: Japanese Single Malt Cask

Vintage: 11.2008
Bottled: 03.2014
Bottled for: for Majyo

Cask-Nummer: #207

Cask-Typ: Bourbon Barrel

Number of Bottles: 221 Bottles
Uncolored: Yes
Non-Chillfiltered : Yes
Strength: 62,0% Vol.
Size: 700 ml

Orgin: Japan
Tastingnotes:
Nose:
Peanuts, peanut butter, to be exact.
Toffee, oak, brulee, coffee flavoured milk.
Freshly buttered sourdough bread, Malting House barley, a touch of fruit.
Cheap white cocoa.
Nase:
Erdnüsse, Erdnussbutter, um genau zu sein.
Toffee, Eiche, Brulee, mit Kaffee aromatisierte Milch.
Frisch gebuttertes Sauerteigbrot, Malting House Gerste, ein Hauch von Obst.
Billiger weißer Kakao.
Palette:
Oily mouthfeel, sweet and nutty and very well rounded.
Baklava, almond croissant, orgeat with a bang. Peanut butter prevails and has a hint of salt.
Delicious and strong.
Gaumen:
Öliges Mundgefühl, süß und nussig und sehr gut abgerundet.
Baklava, Mandelcroissant, Orgeat mit einem Knall. Erdnussbutter setzt sich durch und hat einen Hauch von Salz. Köstlich und kräftig.
Finish:
Long and endearingly simple.
Dry spices, led by nutmeg, wheat cookies, oats, light brown sugar, porridge.
Weak cardamom. Salted peanuts.
Water brings the warmth, but not too much development in taste.
More nutty, if anything.
Abgang:
Lang und liebenswert einfach.
Trockene Gewürze, angeführt von Muskatnuss, Weizenkeksen, Hafer, hellbraunem Zucker, Brei.
Schwacher Kardamom. Gesalzene Erdnüsse.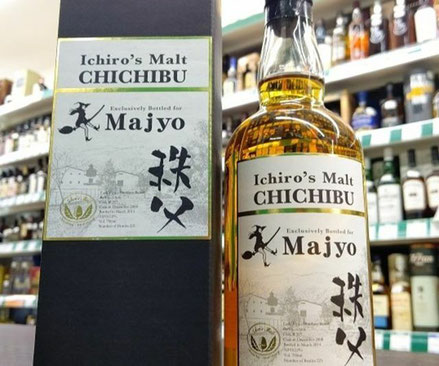 Wasser bringt die Wärme, aber nicht zu viel Entwicklung im Geschmack.
Mehr nussig, wenn überhaupt.
Conclusion:
Exemplary, by far the best you can get from this grape is that the spirit does not fail with age, if at all, it gets much better.
Seems to be a sponge for the barrel taste.
A serious bottling at the highest level.
Fazit:
Vorbildlich, bei weitem das Beste aus dieser Traube, was man daraus ziehen kann, ist, dass der Geist mit dem Alter nicht versagt, wenn überhaupt, dann wird er noch viel besser.
Scheint ein Schwamm für den Fassgeschmack zu sein.
Ein ernstzunehmende Abfüllung auf höchstem Niveau.