---
Karuizawa & Kawasaki - The Lost Distillerys
---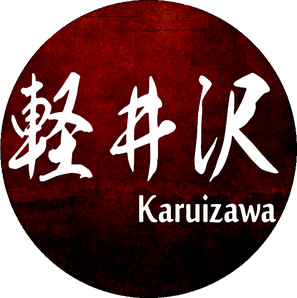 In the middle of the 20th century, the "Mercian Corporation" was an important company for the Japanese wine and whisky industry.  At that time, the player, founded in 1930, was on a par with the other two big players, Nikka and Suntory. It owned the now legendary Karuizawa Distillery which produced incredibly high quality single malts. And at the time, one of the smallest and lesser known distilleries called Kawasaki, which was founded in 1935 in the prefecture, a suburb of Tokyo, and produced excellent grain whisky.
Both distilleries were producing at full speed until they were taken over by Kirin Holding, which had absolutely no interest in whisky production at the time.  In a very short time, both whisky productions were stopped and even completely closed down.Fortunately, Mr. Ichiro Akuto, (founder of "Venture Whisky-Hanyu-Ichiro's Malt-Chichibu") as well as Mr. David Groll, (founder of "Number One Drinks Company Ltd.") and Mr. Stephan van Eycken, (founder of the well-known Japanese whisky blog "Nonjatta" and one of the best Japanese whisky books "Whisky Rising" as well as the "Ghost Whisky Series") secured the remaining stocks of Karuizawa and Kawasaki.
In der Mitte des 20 Jahrhunderts war die Mercian Corporation für die japanische Wein und Whiskyindustrie ein wichtiges Unternehmen. Zu diesem Zeitpunkt lag der 1930 gegründete Akteur gleichauf mit den anderen beiden großen Playern Nikka und Suntory. Es besaß die heute schon legendäre Karuizawa Distillery die unglaublich hochwertige Single Malts produzierte. Und damals eine der kleinsten und weniger bekannten Distillery Namens Kawasaki die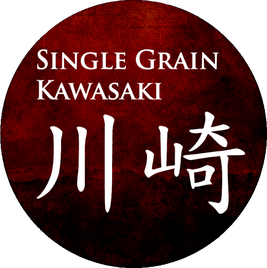 1935 in der Präfektur, einem Vorort von Tokyo, gegründet wurde und einen hervoragenden Grain Whisky produzierte.Beide Brennereien produzierten in der Zeit auf Hochtouren, bis beide von der Kirin Holding übernommen wurden, die zu der Zeit absolut kein Interesse der Whiskyherstellung hatten. In kürzester Zeit wurden beide Whiskyproduktionen eingestellt und sogar komplett geschlossen. Zum Glück sicherten sich damals Mr. Ichiro Akuto, (Gründer von Venture Whisky-Hanyu-Ichiro's Malt-Chichibu) sowie Mr.David Groll,(Gründer von Number One Drinks Company Ltd.) und Mr. Stephan van Eycken, (Gründer von des bekannten japanischen Whisky Blogs Nonjatta und eines der besten japanischen Whisky Büchern "Whisky Rising sowie der Ghost Whisky Serie) die restlichen Lagerbestände von Karuizawa und Kawasaki.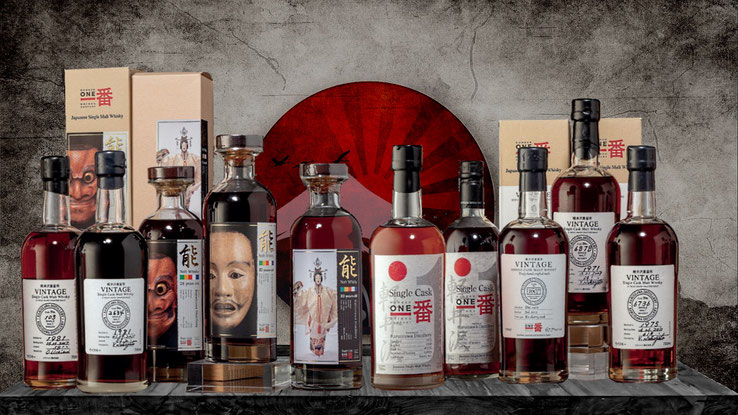 Karuizawa wurde 1955 gegründet und war Japans kleinste Whiskybrennerei in der Präfektur Nagano, Honshu. Auf einem aktiven Vulkan errichtet war sie zum damaligen Zeitpunkt höchstgelegene Destille Japans.
Karuizawa was founded in 1955 and was Japan's smallest whisky distillery in Nagano Prefecture, Honshu. Built on an active volcano, it was Japan's highest distillery at the time.
Das Geheimnis der bis dato geschmackvollsten Whiskys waren dortigen Temperaturen und hohe Luftfeuchtigkeit die den Whisky stärker und aromatischer werden ließen da das Mikroklima das Wasser schneller aus den Fässern verdunstete.
The secret of the most tasteful whiskies to date was the temperature and high humidity that made the whisky stronger and more aromatic as the microclimate evaporated the water faster from the barrel.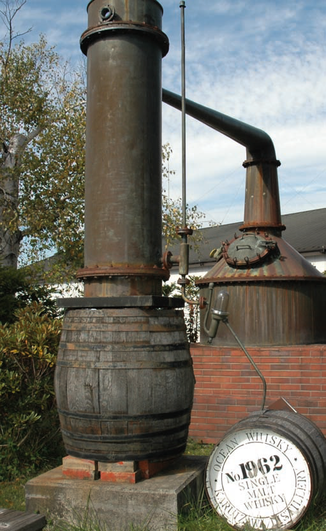 Höchst komplex, kräftig, torfig, schwer, fruchtig wurden die Aromenvielfalt des Whiskys bezeichnet die traditionell aus der Gerstensorte Golden Promise hergestellt, einiges über Torf getrocknet und in Sherryfässern reifte. 1959 war es die erste japanische Brennerei, die Whisky nach Übersee exportierte.
Highly complex, strong, peaty, heavy, fruity, the aromas of the whisky were traditionally produced from the barley variety Golden Promise, some dried over peat and matured in sherry barrels. In 1959 it was the first Japanese distillery to export whisky overseas.
Die Brennerei Karuizawa hat im Jahr 2000 die Produktion eingestellt und wurde 2011 endgültig geschlossen und hätten Kirin, die damaligen Eigentümer ein paar Monate länger durchgehalten denn der Siegeszug des Wasser des Lebens um die Welt hatte 2012 längst begonnen wäre uns vielleicht eine der besten Destillen erhalten geblieben.
The Karuizawa distillery ceased production in 2000 and was finally closed down in 2011, and Kirin, the owners at the time, would have lasted a few months longer because the triumph of the water of life around the world had long since begun in 2012, perhaps one of the best distilleries would have been preserved.
Und auch hier kommt der Name Ichiro Akuto wieder ins Spiel. Der Gründer von Ichiro's Malt - Chichibu Destille rettete zusammen mit der Number One Drinks Company zum Glück die Restbestände des Karuizawa Whiskys und ist deshalb der Nachwelt erhalten geblieben.
Leider sind die Preise des Karuizawa Whisky so in die Höhe geschnellt so das es für den Normalverbraucher gar nicht mehr möglich ist ihn zu kosten oder genießen denn er ist längst eine spekulative Wertanlage geworden die mindestens den gleichen Kultstatus, wenn nicht höhere Dimension der schottischen "Lost Destillery" Port Ellen oder Brora erreicht hat.
And also here the name Ichiro Akuto comes into play again. The founder of Ichiro's Malt - Chichibu Destille together with the Number One Drinks Company fortunately saved the rest of the Karuizawa whisky and has therefore been preserved for posterity. Unfortunately the prices of the Karuizawa Whisky have skyrocketed so much that it is no longer possible for the normal consumer to taste or enjoy it because it has long since become a speculative investment that has at least the same cult status, if not higher dimension of the Scottish "Lost Distillery" Port Ellen or Brora has reached.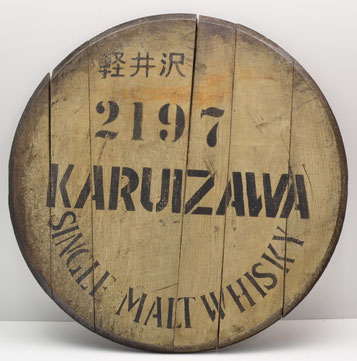 ---
Karuizawa Vintage Bottle Index
---
The basis are the vintages of cask bottling
Basis sind die Jahrgänge der Fassabfüllung
New Releases - Karuizawa 1981 -
35 Years Lucky Coin Edition (04.11.2019)



Both bottles are at least a single malt from the Lost Distiliery Karuizawa. These bottlings named "Lucky Coin Edition" were bottled for the Utrecht Behind Bars Cocktail Bars. Unfortunately I am not aware of the cask number or alcohol content until now, except that only 10 sets are indicated. This Karuizawa probably rather than Invest thought, will probably disappear in the glass showcases than anybody will feed him at all.
Official tasting notes will be provided later if known.
Bei beiden Flaschen handelt es sich mindestens um einen Single Malt aus der Lost Distiliery Karuizawa. Diese Abfüllungen mit dem Namen "Lucky Coin Edition" wurde für die Utrechter Behind Bars Cocktail Bars abgefüllt. Leider ist mir bis zum jetzigen Zeitpunkt die Casknummer oder Alkoholgehalt nicht bekannt, außer das die Auflage von nur 10 Sets angegeben ist. Dieser Karuizawa wohl eher als Invest gedacht, wird wohl ín den Glasvitrinen verschwinden als das ihn irgend jemand überhaupt verköstigen wird.
Offizielle Tasting Notes werden bei bekannt nachgereicht.