---
Hibiki Range
Hibiki Harmony
---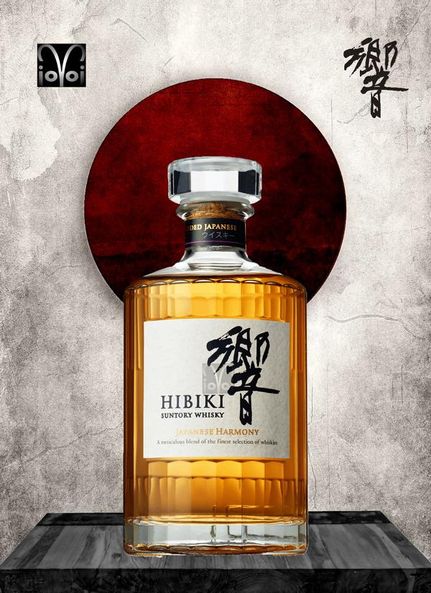 Distillery: Suntory
Categorie: Blended Japanese Whisky

Series: Harmony

Vintage:

Bottled: 2018

Bottled for: Distillery Bottling

Cask Number: #
Cask-Typ: American White Oak, Sherry & Mizunara Cask
Number of Bottles:

Uncolored: Yes
Non-Chillfiltered : Yes
Strength: 43,0% Vol.
Size: 700 ml

Orgin: Japan
Harmony - a rather apt word to describe this well-balanced Japanese blended whisky from the Hibiki range. Hibiki Japanese Harmony is made with malt whiskies from the Yamazaki and Hakushu distilleries, as well as grain whisky from the Chita distillery. The whiskies are drawn from 5 different types of cask, including American white oak casks, Sherry casks and Mizunara oak casks. The blend itself was crafted by the Suntory Whisky blending team, led by Master Blender Shingo Torii. An elegant expression, with wafts of honey, orange, a herbaceous touch or two and light oak.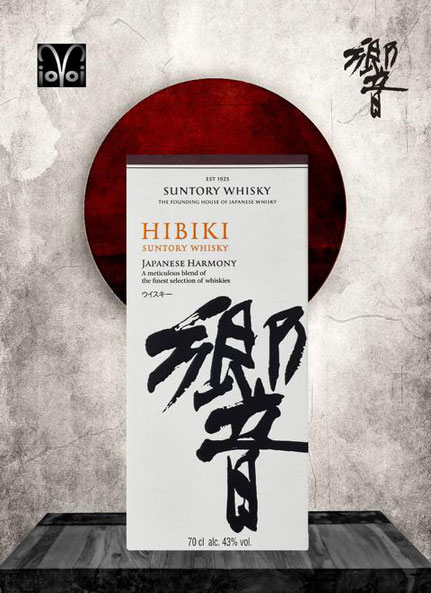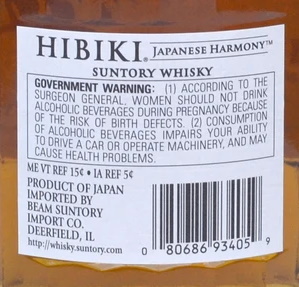 Harmonie - ein ziemlich treffendes Wort, um diesen ausgewogenen japanischen Blended Whisky aus der Hibiki-Reihe zu beschreiben. Hibiki Japanese Harmony wird mit Malt-Whiskys aus den Brennereien Yamazaki und Hakushu sowie mit Grain-Whiskys aus der Chita-Brennerei hergestellt.
Die Whiskys werden aus 5 verschiedenen Fasstypen gezogen, darunter amerikanische 
Weißeichenfässer, Sherryfässer und Mizunara-Eichenfässer. Der Blend selbst wurde vom Suntory Whisky Blending Team unter der Leitung von Master Blender Shingo Torii kreiert. Ein eleganter Ausdruck, mit einem Hauch von Honig, Orange, ein oder zwei Kräuternoten und leichter Eiche.
Tasting Notes
Nose: Red berries, green apple and layers of rich honey.
Palate: Melted butter and caramelised dates.
A hint of fragrant sandalwood develops into warming, oak-y spice.
Finish: Brown sugar, citrus peels, white grape and black pepper.
Text & Tasting Note by The Chaps at Master of Malt
Verkostungsnotiz
Nase: Rote Beeren, grüner Apfel und Schichten von reichem Honig.

Gaumen: Geschmolzene Butter und karamellisierte Datteln.
Ein Hauch von duftendem Sandelholz entwickelt sich zu einer wärmenden, eichenartigen Würze.

Finish: Brauner Zucker, Zitrusschalen, weiße Trauben und schwarzer Pfeffer.