---
Yamazaki Range
Yamazaki 18 Years
---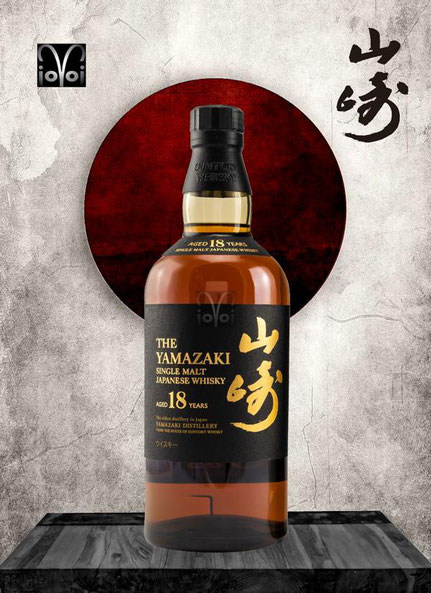 Distillery: Yamazaki
Categorie: Single Malt Japanese Whisky

Series: 18 Years

Vintage:

Bottled:

Bottled for: Distillery Bottling

Cask Number: #
Cask-Typ: 

Number of Bottles:

Uncolored: Yes
Non-Chillfiltered : Yes
Strength: 43,0% Vol.
Size: 700 ml

Orgin: Japan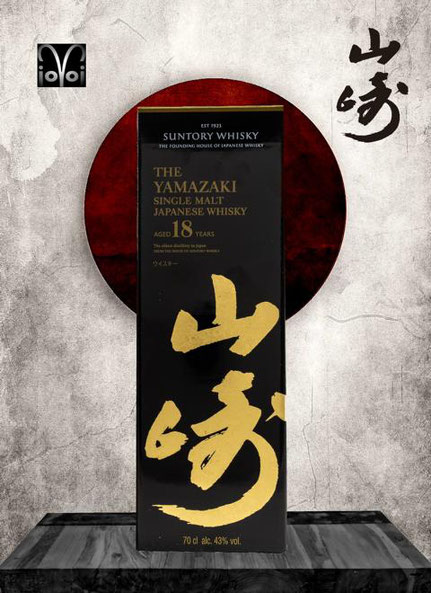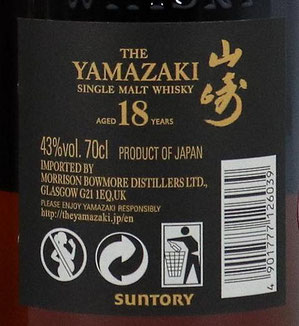 Tasting Notes
Aroma: ripe fruits, papaya, mango, plus sultanas and plum paired with strong vanilla.
    Taste: spicy and full-bodied creaminess, plus a smoothness and oiliness rarely found. The alcohol is perfectly integrated, the whisky does not burn. The sherry notes combine with a sweet and spicy note, which is familiar from ripe figs. On the palate, the Yamazaki 18 Year is considered dry.
    Finish: Long with a slightly fruity dryness. Especially towards the end, the banana and orange flavours are pleasing, a tiny hint of smoke and aniseed are also noticeable.
Verkostungsnotiz
Geruch: reife Früchte, Papaya, Mango, hinzu Rosinen und Pflaume gepaart mit kräftiger Vanille.
Geschmack: würzige und vollmundige Cremigkeit, hinzu eine Sanftheit und Öligkeit, wie man sie nur selten findet. Der Alkohol ist perfekt eingebunden, der Whisky brennt nicht. Die Sherry-Noten verbinden sich mit einer süß-würzigen Note, wie man sie von reifen Feigen her kennt. Im Geschmack gilt der Yamazaki 18 Jahr als trocken.
Abgang: Lang mit leicht fruchtiger Trockenheit. Besonders gegen Ende wissen die Bananen- und Orangenaromen zu gefallen, ein winziger Hauch Rauch und Anis sind ebenfalls spürbar.