---
Yamazaki Range
---
Yamazaki 25 Years
---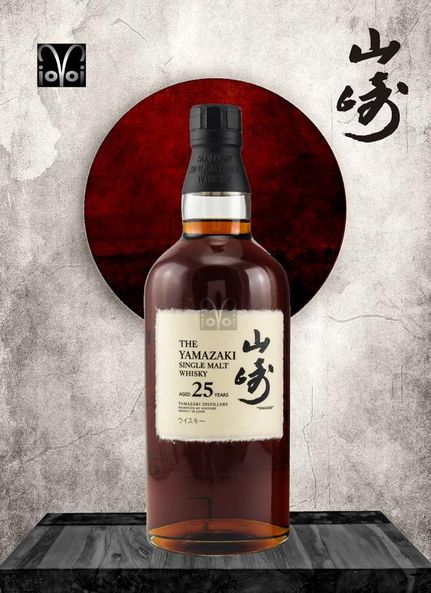 Distillery: Yamazaki
Categorie: Single Malt Japanese Whisky

Series: 25 Years

Vintage:

Bottled:

Bottled for: Distillery Bottling

Cask Number: #
Cask-Typ: 

Number of Bottles:

Uncolored: Yes
Non-Chillfiltered : Yes
Strength: 43,0% Vol.
Size: 700 ml

Orgin: Japan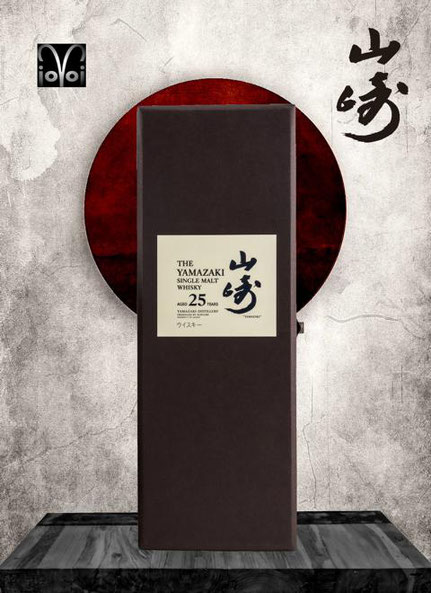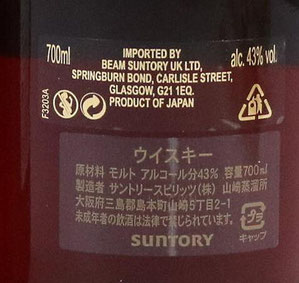 Tasting Notes
Nose: Smell of sherry, plums and ripe or partly dried cherries. Shortly afterwards, one seems to taste the scent of nuts, currants, honey, sandalwood, some methanol and mint. But also sweet jam aroma and oak complemented by honey and later some cinnamon appear.
Palate: Aromas of roasted coffee and almonds, sweet jam, some oak bitterness emerge. Some might also detect the taste of sherry and chocolate.
Finish: Very long and at the same time complex finish. The taste of dried oak, some cherry and further fruit sweetness as well as sherry, tobacco and tannins emerge. Especially towards the end, the finish is very fruity and lingers in the mouth forever.
Verkostungsnotiz
Nase: Geruch nach Sherry, Pflaumen und reifen bzw. teilweise getrockneten Kirschen. Kurz darauf vermeint man den Geruch von Nüssen, Johannisbeeren, Honig, Sandelholz, etwas Methanol und Minze zu schmecken. Aber auch süßes Marmeladen-Aroma und Eichenholz ergänzt um Honig und später etwas Zimt treten zum Vorschein.
Gaumen: Hier treten Aromen gerösteten Kaffees und Mandeln, süßer Marmelade, etwas Eichenholz-Bitterkeit hervor. Mancher vermeint auch den Geschmack von Sherry und Schokolade herauszufiltern.
Abgang/Finish: Sehr langer und zugleich komplexer Abgang. Dabei treten der Geschmack getrockneter Eiche, etwas Kirsche und weitere Fruchtsüße sowie von Sherry, Tabak und Tannine zutage. Gerade zum Ende hin ist der Abgang sehr fruchtig und klingt schier ewig im Mund nach.