---
Yamazaki Range
Yamazaki Distillers Reserve
---
Distillery: Yamazaki
Categorie: Single Malt Japanese Whisky

Series: Distillers Reserve

Vintage:

Bottled:

Bottled for: Distillery Bottling

Cask Number: #
Cask-Typ: 

Number of Bottles:

Uncolored: Yes
Non-Chillfiltered : Yes
Strength: 43,0% Vol.
Size: 700 ml

Orgin: Japan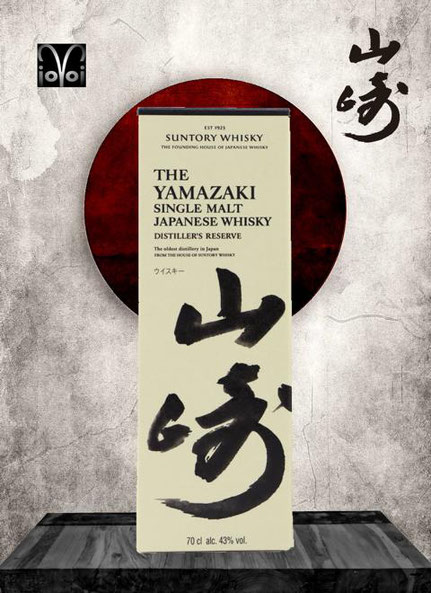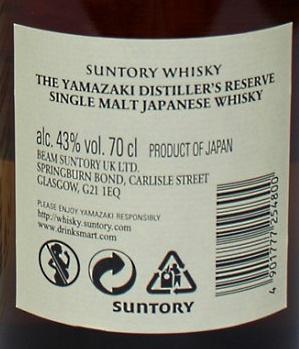 Tasting Notes
Nose: The aromas of strawberries and other red fruits take centre stage here. In the background, some incense flavour can be detected, which comes from the Mizunara casks. This is followed by a hint of dried fruit from the sherry cask and a light coconut note.
Palate: Here, too, an abundance of red fruits comes to the fore. These fruits include raspberries, strawberries and red currants. This is followed by a taste of white peach, aromas of wood, red cherries and candied fruits.
Finish: Relatively long finish followed by vanilla and sweet spice flavours.
Verkostungsnotiz
Nase: Hier stehen die Aromen von Erdbeeren und anderen roten Früchten im Mittelpunkt. Im Hintergrund lässt sich etwas Weihrauch-Geschmack feststellen, der von den Mizunara Fässern kommt. Dem folgen ein Hauch von Trockenfrüchten aus dem Sherry-Fass sowie eine leichte Kokosnuss-Note.
Gaumen: Hier kommt ebenfalls eine Fülle an roten Früchten geschmacklich zum Vorschein. Zu diesen Früchten gehören unter anderem Himbeeren, Erdbeeren und rote Johannisbeeren. Im Weiteren folgen der Geschmack Weißen Pfirsichs, Aromen von Holz, roten Kirschen und kandierten Früchten.
Abgang/Finish: Relativ langer Abgang, dem der Geschmack nach Vanille und süßem Gewürz folgt.