---
Chichibu / Ichiro's Malt Vintage Bottle Index
---
The Basis are the vintage of cask bottling
Basis sind die Jahrgänge der Fassabfüllung
---
---
Chichibu / Ichiro's Malt
Passionate Dedication
---
The Chichibu Distillery is located in Saitama Prefecture, about 1 hour by train from Tokyo. It was founded in 2007 by Ichiro Akuto and continued, with only 9 employees, the family history of his ancestors from the 16th century.
His grandfather Isuji Akuto, who received the operating permit for a distillery in 1946, decided to produce high-quality single malt whisky in 1980. The young Ichiro Akuto first worked for the beverage giant Suntory and then returned to the family distillery.
Unfortunately, the period 1980-2000 was very difficult for the small company to sell high quality Japanese whisky. So the distillery had to be closed with a heavy heart. Fortunately, years later he was able to buy back the whisky, which was still largely in stock, and thus created the basis for a new beginning.
Until the year 2000, for example, the whiskies from bottling came from the Ichiro Malt-Card series. This is certainly only a foretaste of what Chichibu will produce in the coming decades in excellent whisky varieties.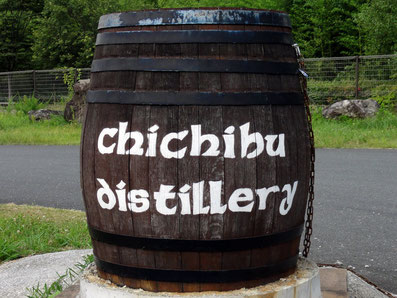 Already today there is such a great demand that most limited vintages are sold out. Among whisky experts, Chichibu has become one of the most popular investments, as prices rise rapidly every year.
---
Chichibu / Ichiro's Malt - Leidenschaftliche Hingabe
---
Die Destillerie Chichibu befindet sich in der Präfektur Saitama, ca. 1 Stunde mit dem Zug von Tokyo entfernt. Sie wurde 2007 von Ichiro Akuto gegründet und führte so, mit nur 9 Mitarbeitern, die Familiengeschichte seiner Vorfahren aus dem 16. Jahrhundert fort.
Sein Großvater Isuji Akuto, der 1946 die Betriebsgenehmigung für eine Brennerei erhielt, entschloss sich 1980 hochwertigen Single Malt Whisky zu produzieren.
Der junge Ichiro Akuto arbeitete damals zunächst bei dem Getränkeriesen Suntory und kehrte dann wieder in die Familienbrennerei zurück.
Leider war die Zeit von 1980-2000 sehr schwierig für das das kleine Unternehmen, um hochwertigen japanischen Whisky verkaufen zu können. So musste dann schweren Herzens die Destillerie geschlossen werden. Glücklicherweise konnte er Jahre später, den noch zum Großteil lagernden Whisky, zurückkaufen und schaffte somit die Basis für einen Neuanfang.
So stammen die Whiskys aus der Abfüllung bis zum Jahr 2000 aus der Ichiro Malt-Karten-Reihe. Das ist sicherlich nur ein Vorgeschmack, was Chichibu in den nächsten Jahrzehnten an exzellenten Whisky-Sorten hervorbringen wird. Schon heute gibt es eine so große Nachfrage, dass die meisten limitierten Jahrgänge ausverkauft sind. Unter Whisky-Experten zählt Chichibu mittlerweile zu den beliebtesten Investitionen, da die Preise jährlich rasant steigen.
---