---
Chichibu / Ichiro's Malt - Vintage 2013
Chichibu 2009 - Cask #2463 - Stamp Rally
---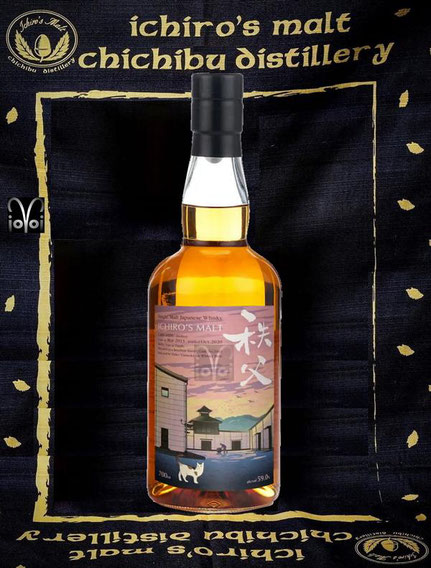 Distillery: Chichibu
Categorie: Japanese Single Malt Cask

Series: Stamp Rally Bottle

Vintage: 2013
Bottled: 2020
Bottled for: Whisky Mew

Cask Number: #2463

Cask-Typ: Second Fill Bourbon Barrel

Number of Bottles: 209 Bottles (167 Bottles for the Stamp Rally)

Uncolored: Yes
Non-Chillfiltered : Yes
Strength: 59,0% Vol.
Size: 700 ml

Origin: Japan
Conditions Of Participation
This special bottling is a support project of the Exicutive Committee of 21 bars for the Chichibu Whisky Festival 2021 in Chichibu City / Saitama Prefäctur.
This committee has come up with a special concept to draw lots for one of the 167 limited "Stamp Rally bottles".
You have to go to each of the 21 bars to get a special postcard stamped.
Only those who send in a fully stamped postcard will take part in the raffle to win a Whisky Mew Limited Edition "Chichibu Stamp Rally Bottle".

The Stamp Rallye will start on Friday, 20 November 2020.
Below the link for detailed information:
https://whiskymew.jp/lp/chichibu-stamprally.html
Teilnahmebedingungen
Bei dieser speziellen Abfüllung handelt es sich um ein Unterstützungsprojekt das aus 21 Bars bestehende Exikutivauskomitees für das Chichibu Whisky Festivals 2021 in Chichibu City / Präfektur Saitama.
Dieses Komitee hat sich ein spezielles Konzept ausgedacht damit man vielleicht an eine der 167 limitierte "Stamp Rally Flaschen" zugelost bekommt.
Man muss zu jeder der 21 Bars gehen um sich eine spezielle Postkarte abstempeln zu lassen.
Nur diejenigen, die eine komplett abgestemplete Postkarte einsenden, nehmen an der Verlosung Teil um eine Whiskey MEW Limited Edition "Chichibu Stamp Rally Bottle" zu gewinnen.
Die Briefmarken-Rallye beginnt am Freitag, 20. November 2020.
Nachfolgend der Link für ausführliche Informationen:
https://whiskymew.jp/lp/chichibu-stamprally.html